As I read about Denise and Levi's story, my experience of preeclampsia flashed through my mind like it was yesterday. In Denise's case, she never had the chance to behold her twins. What a sad story! and to think that many women both in rural and urban experiences some extreme complications during and after birth. The worse of it is that preeclampsia awareness is yet to be widely common, say in this part of the world in Africa. During my antenatal and Drs visits throughout my two pregnancies, I only heard the word only from magazines which never piqued my curiosity. Now imagine many other women with such ignorance as well.
What is Preeclampsia?
Preeclampsia is a pregnancy complication characterized by high blood pressure and signs of damage to another organ system most often the kidneys. Preeclampsia usually begins after 20 weeks of pregnancy in women whose blood pressure had been normal. Left untreated preeclampsia can lead to a serious or even life-threatening condition for both the mother and baby. Preeclampsia is one of the leading causes of premature birth. There is no known cause of preeclampsia but it is thought to be related to problems with the placenta. Placental problems may arise from abnormal development of the blood vessels in the placenta or from an underlying medical condition in the mother such as diabetes or high blood pressure. Preeclampsia is more common in first pregnancies in twin and other multiple births and in women who are pregnant with a baby who has certain chromosomal abnormalities.
Before I delve into my story, here's Denise's story By Levi her husband:
My wife and I had a very difficult time getting pregnant. Luckily for us, the issue was with me, therefore, my wife could get pregnant. We went through four-failed IUI and a failed IVF before our doctor recommended we put our names on a list for the possible donated embryos. We waited our turn for the next and possibly last hope of becoming pregnant. Luckily in March of 2016, my beautiful wife Denise got the news she had been waiting for. Denise was finally pregnant and we couldn't have been happier. Very soon after that, we got the more wonderful news that not only would we be having one baby but two, twins! Even better, soon we found out we were going to have boy/girl twins. Denise and I were so overwhelmed that our long journey was going to be rewarded. We had just moved into our new house and bought the new car that we would need for the little ones. Because of Denise's age of 39, we sat through multiple meetings about this being a "high-risk" pregnancy. We understood the dilemma but both agreed to proceed. Unfortunately because of my work schedule, I wasn't able to be at the OBGYN appointments but was able to meet her immediately after for the perinatal appointments. Sadly, more than half the time Denise got out of the car crying because of the treatment from the OBGYN doctors that she was receiving. After all that Denise and I had been through, in my heart, I knew that this was just another stepping-stone toward the life I felt we deserved and were extremely ready for. Denise became increasingly scared and at least once told me she didn't think she could go for the last two weeks. The doctors had set her schedule C-section halfway through her 38th week. By the 35th week she broke out in a full-body rash, which we were told was called PUPPS. Denise wasn't sleeping very well and the rash made sleeping much more limited. When Denise was at 36 weeks, she told two different doctors that she didn't think she could go for the last two weeks and both doctors acted like she would be fine. Sadly they were wrong, and Denise died at home with a brain hemorrhage due to complications of hypertension. The medical examiner's report noted that the finding was suggestive of preeclampsia, however, clinical testing was not possible due to no liver functioning when she passed. Although all the medical information said she was fine, she died 4 days after her last appointment. To say that I was in shock would be an extreme understatement. I was told by the EMS medical professionals that not only did Denise die at our house but so too did our babies. Unfortunately, in times like these, the medical community goes into risk management for their own business rather than risk management for my fight against suicide. I was able to ask a former neighbor who was a nurse to help me understand the medical information as I teach elementary special education. She was able to get me in touch with her friend who was also an OGBYN who sat with me one night and talked me through all the data from the OBGYN's tests and the medical examiner's report. She informed me that not only did Denise die of Preeclampsia she also died of HELLP based on all the data. Denise and those babies' passing, altered every aspect of my life. It's a true shame that Denise never got the thing she wanted most in this world; the chance to hold and read to those babies.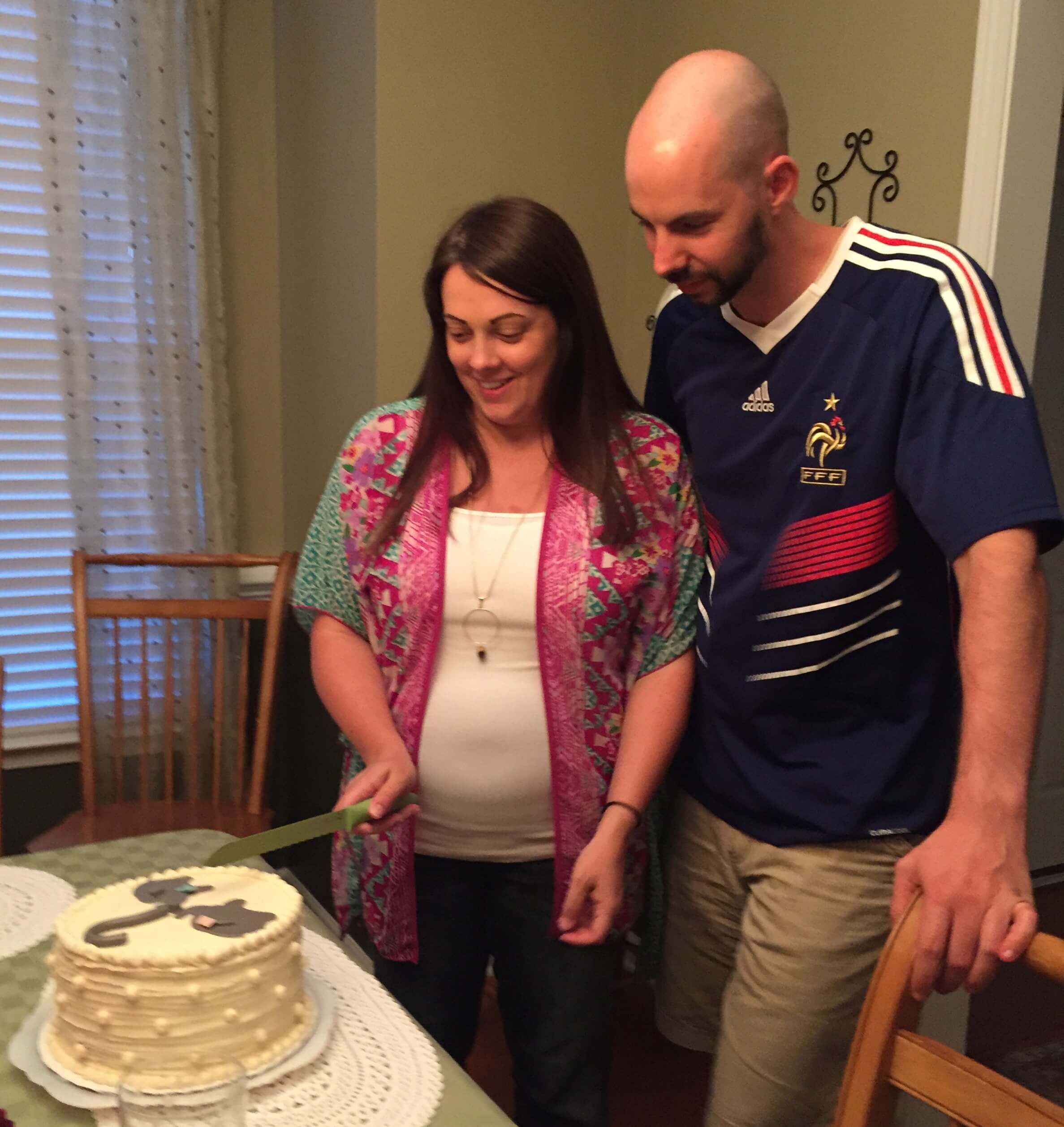 Preeclampsia Signs
Preeclampsia is a condition that can occur during pregnancy in which there is high blood pressure and protein in the urine. In my case, it was high blood pressure which I never had, even in my previous pregnancy and this made it difficult for me to pick up early as the only symptoms I had was heartburn and vomiting after each supper. When I complained to my physician she dismissed it to be a normal thing, especially for the heartburn and she advised that my last meal of the day shouldn't exceed 7 pm. Preeclampsia usually occurs after 20 weeks of pregnancy. Signs and symptoms include swelling, sudden weight gain, headaches, and changes in vision. Yes, I had a sudden foot swelling. If preeclampsia is severe it can lead to eclampsia which is a condition that can be life-threatening for both the mother and the baby. It seems I had eclampsia as well on the operating table, The surgeon narrated how I convulsed at the first incision.
This was my second pregnancy, just like Denise and Levi, Sam and I had a difficult time conceiving, we tried for 8 years before our first pregnancy which was a natural conception. Just after Aliyah turned one year, my quest for a second baby kicked in and we conceived naturally again by her second birthday. It was a smooth journey until I stepped into the third trimester. The heartburn and the vomiting which only happened at night became a pattern. I remembered going into the doctor's office after telephonic consultation and everything including my blood pressure was fine. We later found out that my bp is usually triggered only at night and became stable in the morning hence my signs for preeclampsia weren't picked up early enough. Looking back now I can tell you I narrowly escaped death. On this fateful day, it was so unbearable till morning, that we called our physician and narrated how the symptoms are getting worse. He asked that we monitor it after some medical advice BUT on a second thought, which was the thought that saved me and my little Yael, he called back after a few hours and asked that I be brought in. From there we had an emergency hospital admission of which a series of tests and scans showed the ticking bomb. My platelet has dropped to an unimaginable low number, The number that made all the specialists question how come I was still stable. Everything moved in a flash of light and we both made it at 28/29 weeks. Only if I was able to monitor my blood pressure at night, maybe, just maybe we would have dictated it earlier. My first instinct suspected a high blood pressure because of a slight pain around my neck area, but because I don't have it in my history I was skeptical and in denial too. Having a blood pressure monitor is a must-have in every home especially if one is pregnant. DO NOT play down your instinct, Insist if you may.
Preeclampsia After Birth
Preeclampsia is a pregnancy complication characterized by high blood pressure and signs of damage to another organ system most often the kidneys. Thankfully it was my liver that was damaged which repaired itself in recovery. Preeclampsia usually begins after 20 weeks of pregnancy in women whose blood pressure had been normal. Left untreated, preeclampsia can lead to serious or even life-threatening complications for both the mother and the baby. After delivery, most women with preeclampsia recover quickly and have no lasting effects. However, some women develop postpartum preeclampsia which is a continuation or recurrence of preeclampsia symptoms after delivery. Postpartum preeclampsia can occur anytime during the first year after delivery. I was able to recover fully after birth, though the first 3 days after birth I was unconscious in ICU (Intensive care unit) with tubes on every part of my body.
Preeclampsia vs Eclampsia
Preeclampsia is a disorder that can occur during pregnancy in which there is high blood pressure and signs of damage to other organs most often the liver and kidneys. Eclampsia is a severe form of preeclampsia that is characterized by seizures. Preeclampsia usually develops after the 20th week of pregnancy but can occur earlier. Eclampsia can occur any time after preeclampsia has developed. Mine occurred on the operating table, It was like getting out of a tsunami that is already engulfed the city. I salute all the specialists present! A miracle happened on this day!!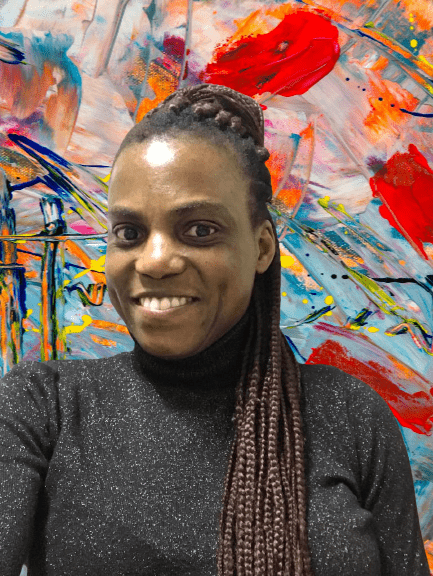 An Entrepreneur , B.A Foreign Languages ,PGD Health and Social care Management ,American Caregiver Association (Member) ACA Certified, Leadership and Management.