Smart Ring
According to Wiki, A smart ring is a wearable electronics device with advanced mobile components that combine features of mobile devices with innovative features useful for mobile or handheld use. Smart rings, which are typically the size of traditional rings or larger, combine the features of a mobile device, such as the ability to make payments and mitigate access control, with popular innovative uses such as gesture control and activity tracking. Smart rings can communicate directly with smartphones or compatible devices (such as personal computers) through a variety of applications and websites. Some smart rings can operate without the need of a mobile phone, such as when interacting with back-end systems on the cloud through or performing standalone functions such as activity tracking. They typically do not have a display and operate by contextual relevance, such as by making a payment when near a payment terminal, unlocking an electronic lock when near the lock, or controlling home appliances when making gestures in the home. Some smart rings have physical or capacitive buttons to use as an activation mechanism, such as to initiate a gesture or make a phone call.
The Apple company is working and developing smart wedding rings, which connect with the couple's ring and let them know everything about the spouse's trajectory and the places visited by him or her. Better yet, if it's deleted or locked it reports off on the other ring, so the other person will know if it's been turned off! In addition, it will have the ability to show the rhythm of the heartbeat, blood pressure, the amount of sweat, and other extremely interesting data… 🥴😏🤭
Technology is advancing faster and faster and this wonder will soon be at the service of faithful husbands and loyal wives… 😃💍💍🍎….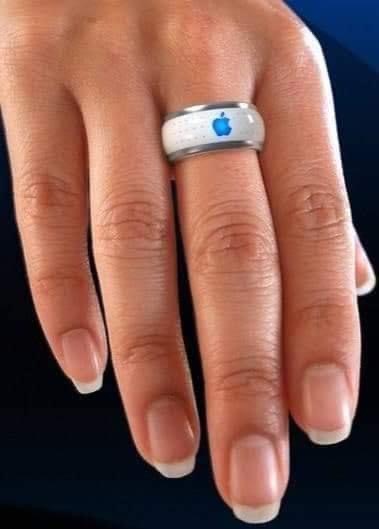 Smart Ring A welcome Development?
I have some questions just like most of my comrades 😂 , Is this the new monitory/Track spirit ring? Is this the new Smart bondage? how will it separate data/info for a man with more than one wife? and talking about data how privacy will be private? iPhone "location sharing" was more of policing to talk of this smart ring, maybe there's already invented signal jamming? This Smart Ring effect will be worse than the DNA Test, what God has joined together let no ring put asunder!
Security Purposes on Smart Ring /Gadgets
The biggest security concern with any device is the user. Who will have access to your personal information on your Smart Ring/watch? Do you have a strong password for your phone? If not, you need to change it before connecting your smart Ring. You should also be wary of apps that require location tracking or access to other sensitive data on your phone. Moreover, reminding yourself to disconnect from the internet when you're not using it can help keep you secure. A smart ring is a great tool for those who want to make an impression without having to dress like a superhero. The ring can be programmed with many different functions and can be used as a remote control, key finder, or other devices that help you keep track of your possessions. One way to maintain security with a smart ring is by setting up the Bluetooth on your phone, which will only allow the ring to connect to your phone when you are in close proximity. Again with recent brutal killings, kidnappings, rapes, missing persons, and other atrocities , This Smart ring and any other smart gadgets seem to be a welcomed development after all. Would you and your partner be getting this Smart Ring?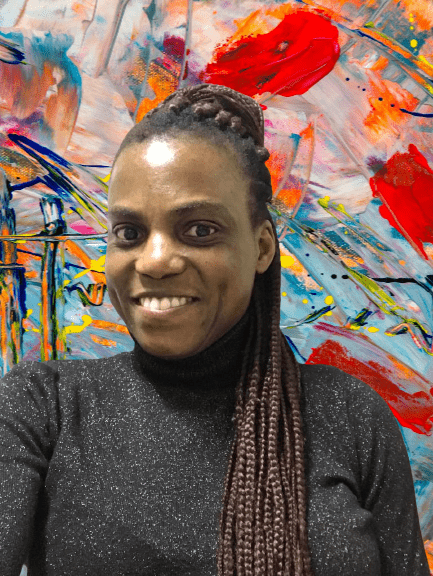 An Entrepreneur , B.A Foreign Languages ,PGD Health and Social care Management ,American Caregiver Association (Member) ACA Certified, Leadership and Management.