Dee Poly Biography
Dee Poly, The Young Papa! As he was fondly addressed by both young and old. The Youths gave him this title because of his popularity and mingling with them and his free-spirited child-like nature. They can relate to him on many levels. Young Papa was someone that comes down to any age level be it socially, intellectually, morally, or otherwise. He listens and he understands and can relate. This made folks find in him a brother, a friend, and a father figure to many and thus earned him many years of leadership in AYM (Adventist Youth Ministry). And general service to mankind.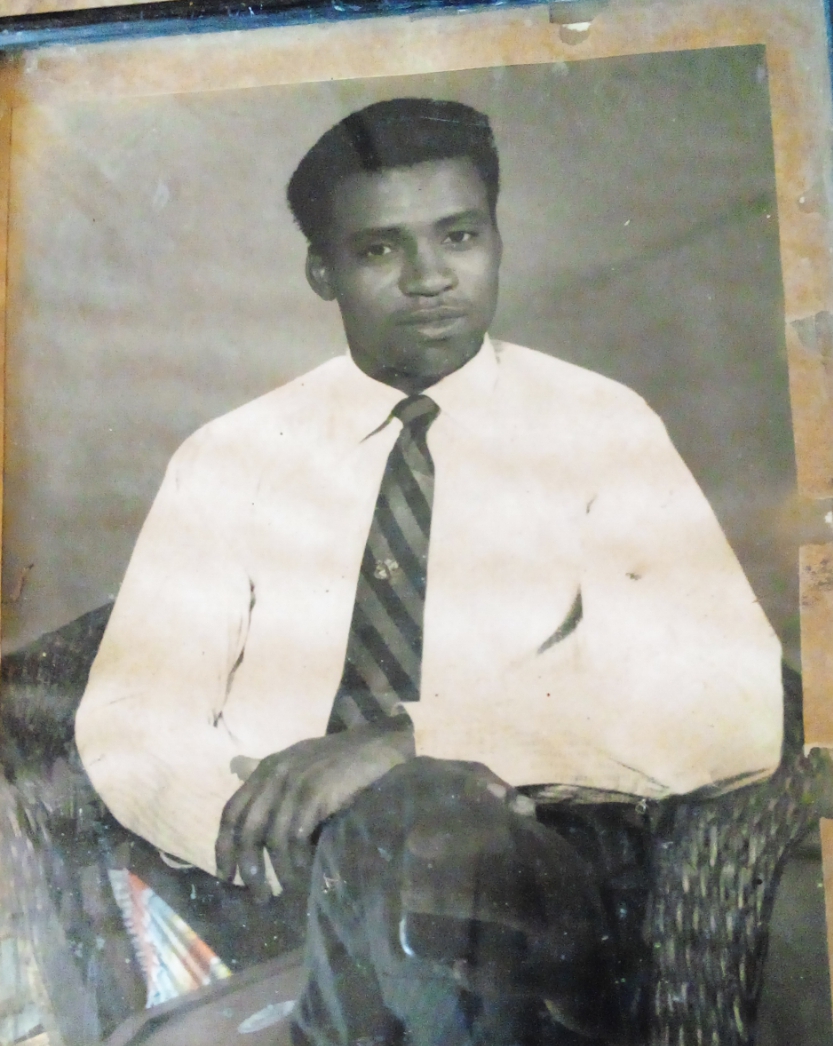 Dee Poly – Polycarp Ihuoma Ubaezuoke Akomah was born on 25 December 1935 to the Royal family of Pa Sampson Anokwuru Akomah and Ma Grace Nwachi Akomah in Umuoyia, Ohiya Umuahia South, Abia-State. Dee Poly Completed his school at Township Primary School and SDA Secondary School Ubakala. He secured and worked with Nicholas Pharmaceutical LTD from 1960 – 1992. His position as a sales representative exposed him to various states and towns with diverse cultures and colors locally and internationally. He was well-traveled and a polished gentleman.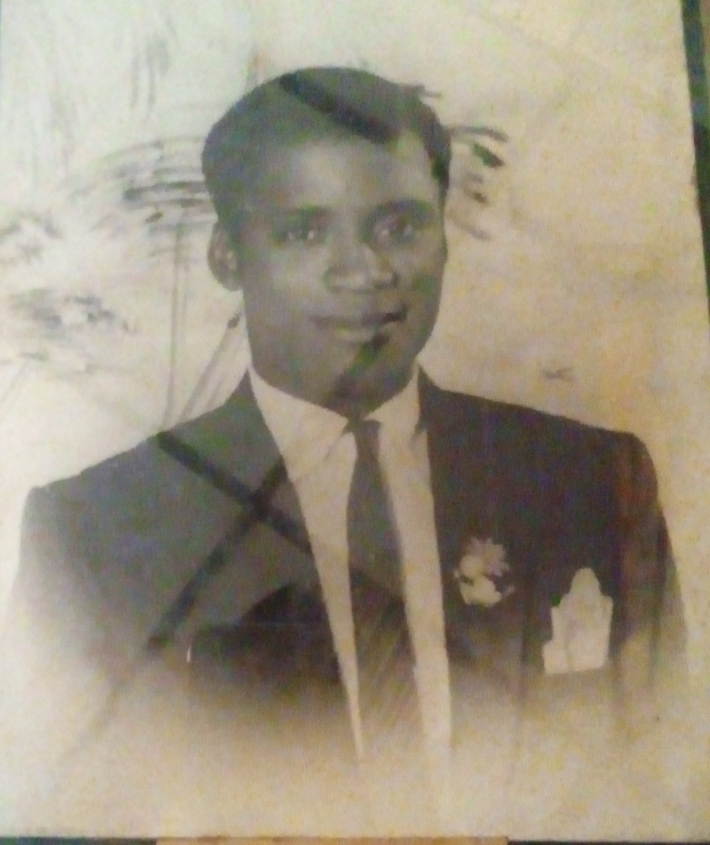 In September 1964, The solemnizing between Dee Poly and Ihedinma Njideka Felicia Akomah née Mogbo, from the family of Pa and Ma Grace Oderue and Simon Mogbo, in Umuiyaba Umu dim Nnewi, Anambra state took place. This union is blessed with two boys and five girls namely: Ekwutos Oboh, Uchenna Prince Akomah, Emeka Ndubuisi Akomah, Chinwe Adaobi Maduka, Tochi Chisom Chukwu, Chikaodi Kalu, Oluchi Nneka Agbaluwa. And twenty-one grandchildren. Ihedinma was a civil servant and excel in many business ventures. Until her retirement, she managed and prospered in numerous businesses. Dee Poly, My father was a lover boy who demonstrated on a high level his dedication and total commitment to his wife, my mother. Their love language, patience, and affection were attested by anyone who has come in contact with them. Two love birds are always together. Even after his demise, Dee poly's wife my mother, still calls him "Daddy'm" the pet name she chose and called him from day one until this day. While Dee Poly called her "Mine" They were a source of inspiration and admiration to many young families like mine. This year 2022 I received sabbath pictures from them every single Saturday after service. Thank you, mum, it meant a lot to me 🙌🏾💐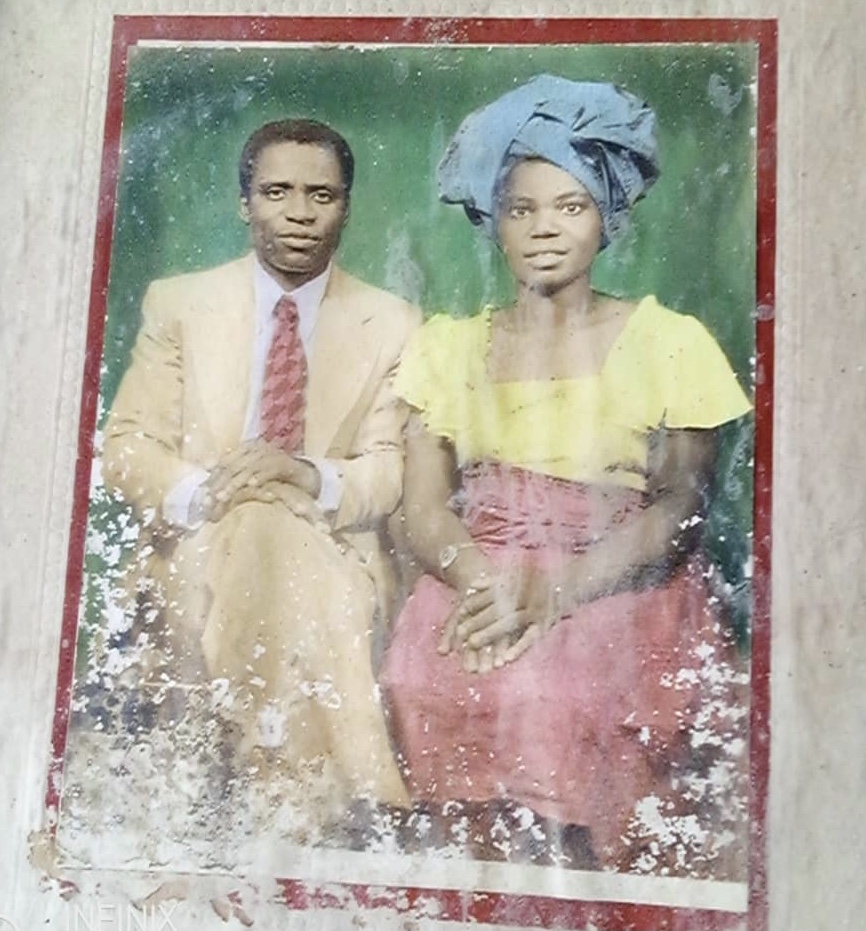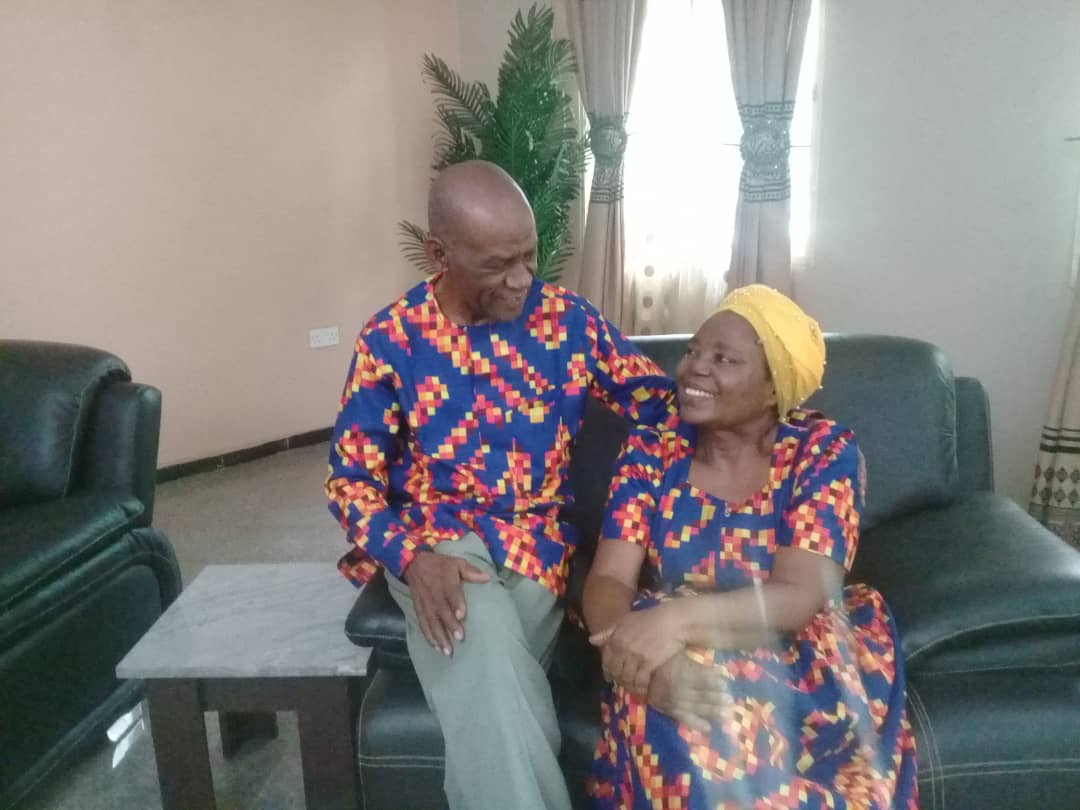 Dee Poly – Religious Background
Dee Poly hailed from an Anglican Church background, he received the Adventist message and got baptized in the 60s of which he was in good and regular standing till death. He served in various church departments at #1 SDA Church, Choir, family life, prison ministry, Amo, counseling, committees, Sabbath School, Youth, Deaconry, and as an Elder. A mega crusade championed by his leadership when he was a District Youth leader birth #3 SDA Church at Tenant Road primary School East. Until his death, Dee Poly worshiped and served tirelessly at Emelogu SDA Church where he and Mma Akomah (his wife) are among the core pioneers. During his term as the chairman of the Seventh Day Adventist Conference choir, under the great talented Pa Mark Onuoha as the choirmaster. The choir visited and ministered in various places like Radio station, Ibadan, Benin, Enugu, Bende, Arochukwu, and a host of others within Nigeria.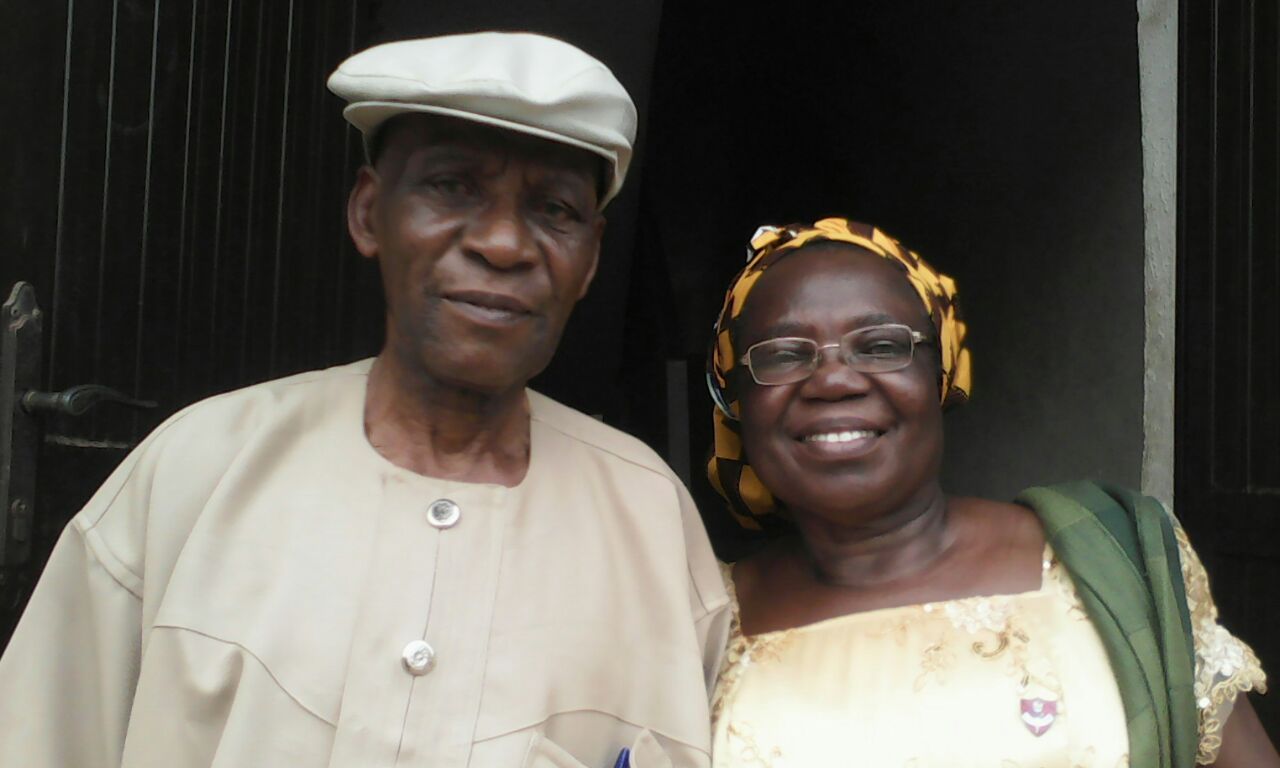 Growing Up
Dee Poly when in active service was a dedicated, industrious, untiring, conscientious father. He made sure we were all catered for in education, well-being, and Christ-like upbringing. With his frequent travels, he covered the lapses when he was around and we looked forward to some foreign goodies. Dee Poly was highly domesticated, kudos to his sound family-oriented background and also his opportunity of mingling with diverse Cultures. Every Sunday then used to be a laundering day in our house and it's carried out by Dee Poly and Adanne (Mrs. Adaobi) grocery shopping is well done also by Dee Poly esp. on his return from a tour, he never missed stopping by the farmer's market to load his car boot. One of the fun and memorable moments were during long school holidays where My father always whisks us all to the village for farming in spite of our luxurious city life. Dee Poly's anger management should be studied at Harvard, he referred to it as his "shook absorber" he would give a stern look of warning which made every one of us adjust accordingly at the sight of our misbehaved attitude. He gives grace and the benefit of the doubt after having a serious conversation with you. I never did witness any kind of flogging or harsh discipline on my siblings or myself as it's a common trait of typical African parents. We all can recount vividly each occasion Dee Poly had a heated moment with any of us because they are rare and at the same time very intense should they happen. His admonition alone is enough for a sober reflection. Alas Opposite him is my mother Ihedinma. Her stick never leaves her sight.
Dee Poly was a disciplinarian, upright, very peaceful, organized, neat, and very content, his word was his bond, devoted and ba kwo mi (selfless and simple) father. His favorite quote up till his death was " gharawanu, ghara, ka udo chia" ( it's ok, calm down, let it go, let peace lead)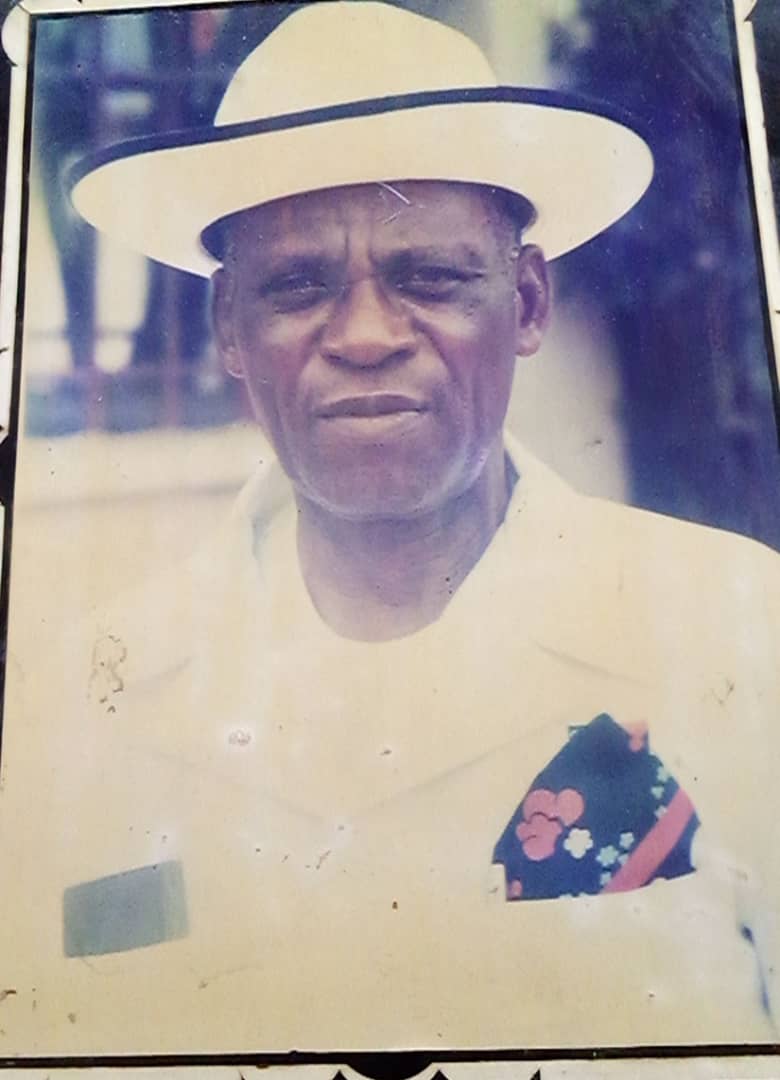 His Leadership In AYM (Adventist Youth Ministry)
Young papa as both young and old people fondly call him earned him popularity in the whole of Aba conference and its neighboring cities. He held the positions of a church Youth leader, district Youth director, and Youth executive from 1986 -2000 and was still very much active in his full regalia up to his death. He played the role of mentorship and patron. During his active service as a Youth Leader, Youth camps and every Youth activity were not to be missed, they were full of fun activities like military drilling and survival training, sound character, and moral development, all the way to a practical demonstration of " The love of Christ constrains us". I was the youngest at each camp because my father will always take me with him, For as little as 6 years I have gone to a survival camp in a thick forest and many other places even during harsh weather. The camp that stood out for me and my sisters was a general conference camping at Makurdi through a 2 days journey via train 🚂 . This was just after Dee Poly challenged every parent from 50 years and above to stand up in one of the Youth Day sabbath sermons. He encouraged them to come forward and be part of  Youth ministry and by the power invested in him, he promoted many parents who stepped out to Guide and master Guides in training. It was explosive! Aba township District saw a massive turnout at this Oturukpo Makurdi's youth camp. I can not forget the super red famous Jollof rice in Makurdi 😂 The history of the Aba District Youth Ministry and the pioneers will not be complete without Dee Poly/ Young papa's name in the whole Local, District, and Conference church.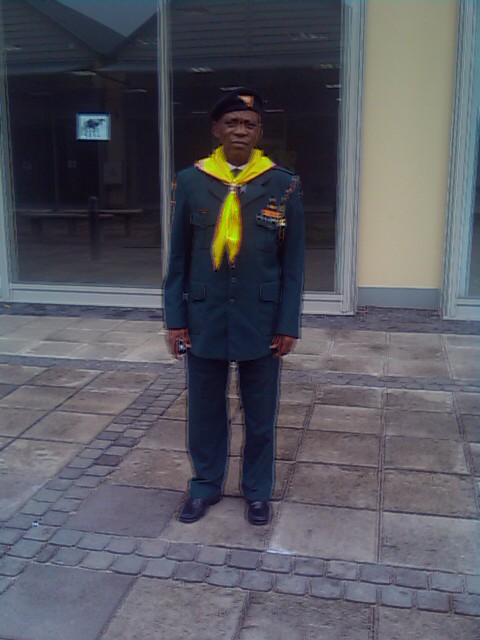 His Retirement
In 2004/5, we all have come of age, All the children of Elder and Mrs. Polycarp Akomah then were already independent with their own families and we decided to retire him and place him on a monthly allowance and maintenance. Dee Poly worked hard and provided for his family, it was now the children's turn to tend to him and his dear wife, my mother.
Hobbies And Leisure
Dee Poly sang base both at the local and district church choir. He was a soccer player, (Onye Egwu) he loves singing, and among his collections is his favorite Jim Reeves Album  (We Thank Thee) Dee Poly reacts to the rhythm and sounds of Makosa when he wants to shake his body 😁 Yes he widely toured francophone countries in his active civil service years. He loves well-prepared and presented Meals like Ugbohoro (pumpkin leaves) , akpuru mgbam ( melon lumps traditional egusi soup) akidi , ona , ji Mmiri oku ( Yam pepper soup) though he doesn't eat new yam and many more are some of his favorite foods. No dull moment with Dee Poly, his sense of humor was classic, and his domesticated and humble nature is worthy of emulation. He was a grandfather who was good at babysitting. Hands-on in fixing and giving a hand around the house.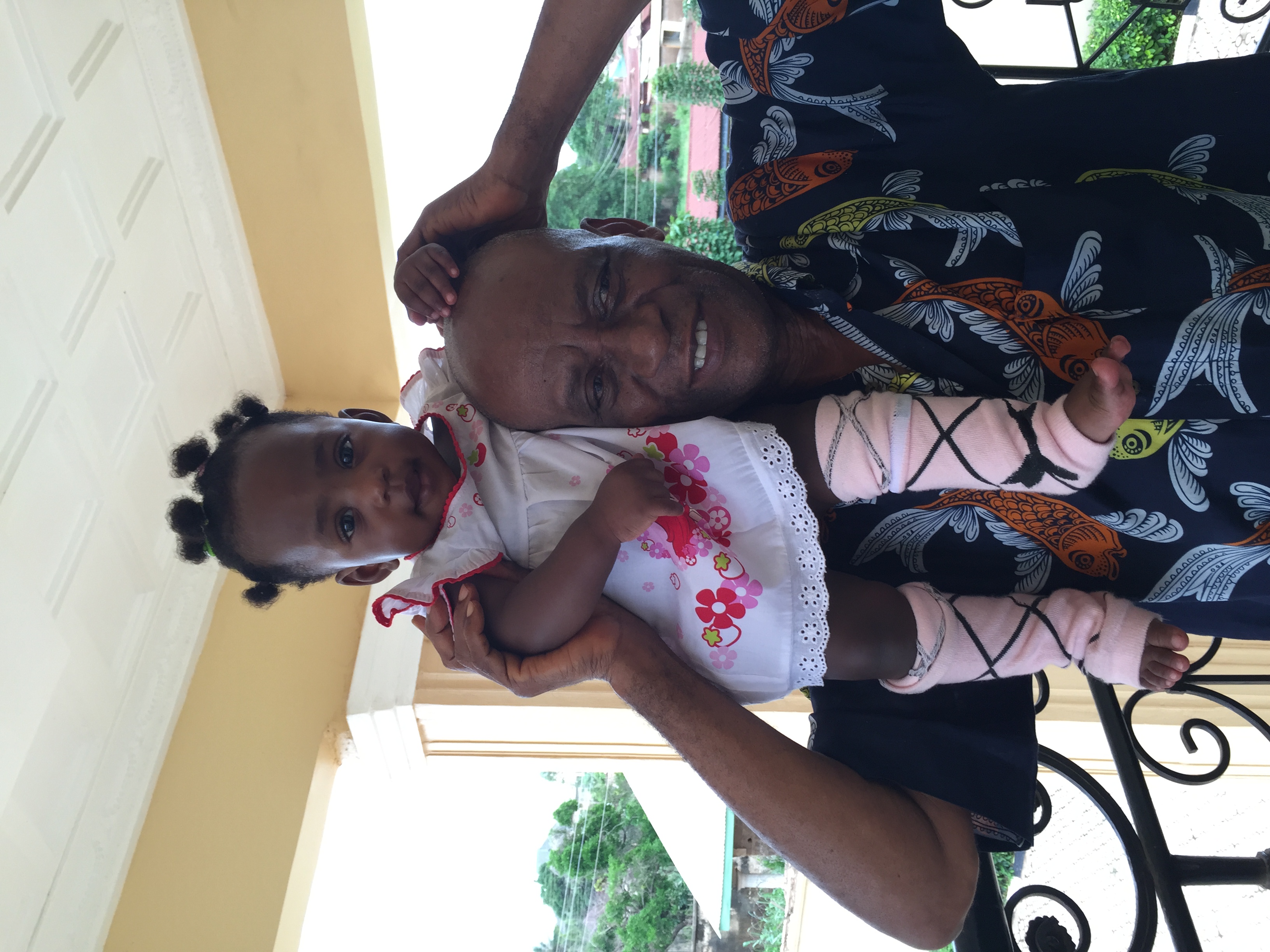 My utmost greatest challenge today was modifying this tribute from 'present to past tense ', I can't forget that day in July 2022 when we engaged him and my mother to tell us more about family history and their biography. The laughter and some clarifications in his tone are still very fresh in my memory. Dee Poly was actively engaged in his Biography as we had planned to publish it as a "Tribute To A Living Legend" this Christmas on his birthday.
Igbo calendar which is four market days (Eke, Orie, Afor, Nkwo ) signifies that life is a market, when one is done transacting he or she goes home. Dee Poly is done with his transactions and has answered his maker. I will miss you dearly Mpa!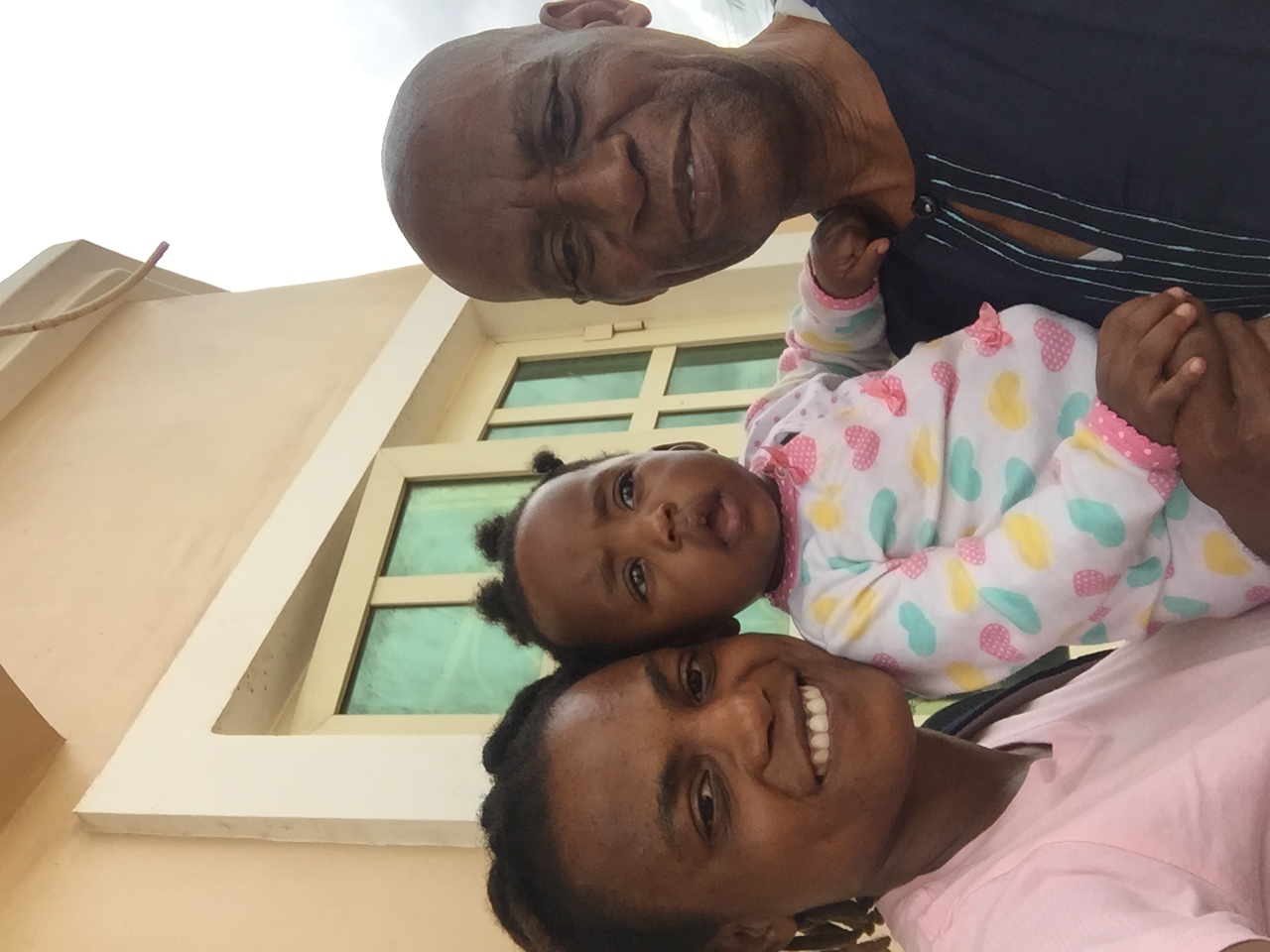 My confidant, nwoke oma, nna'm, Daddy'm, Dee Poly, The Young Papa, my prayer intercessor, my storm wedge, Onye udo, (peacemaker) onye egwuregwu (humorous fun loving) staunch believer, dike, okparaukwu, odogwu'm jee ije gi nke oma! (Fare thee well)
His Days In Namibia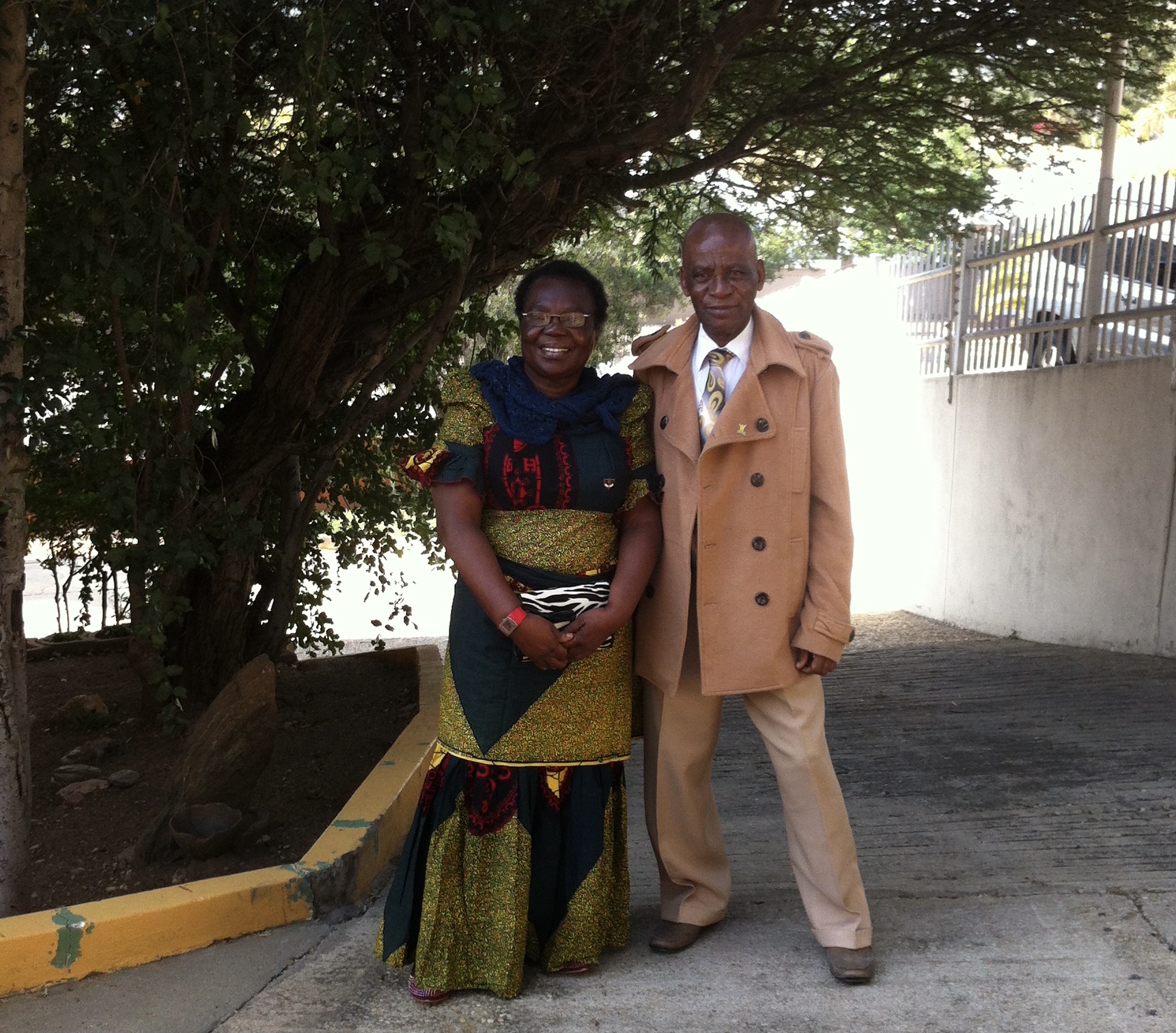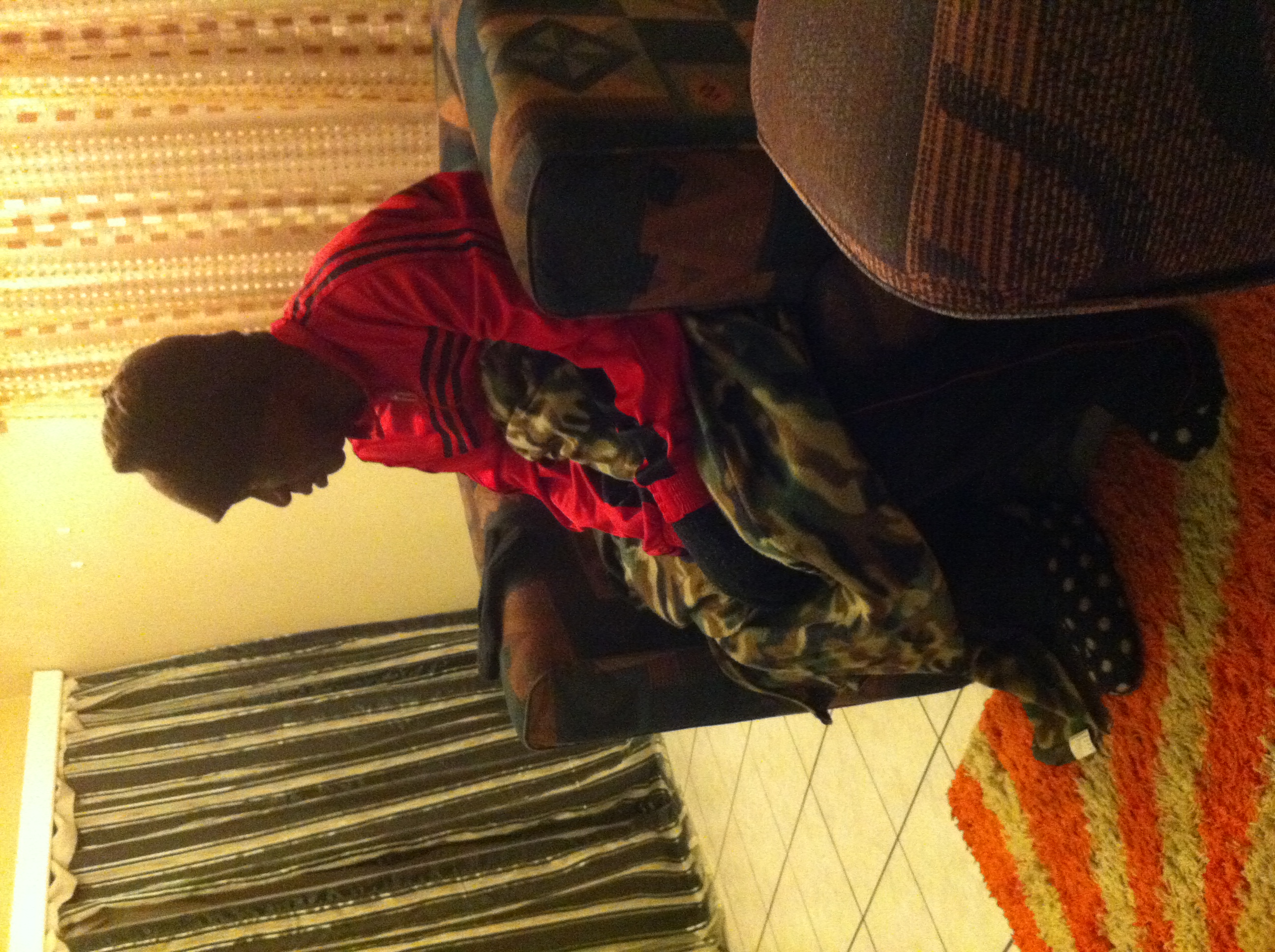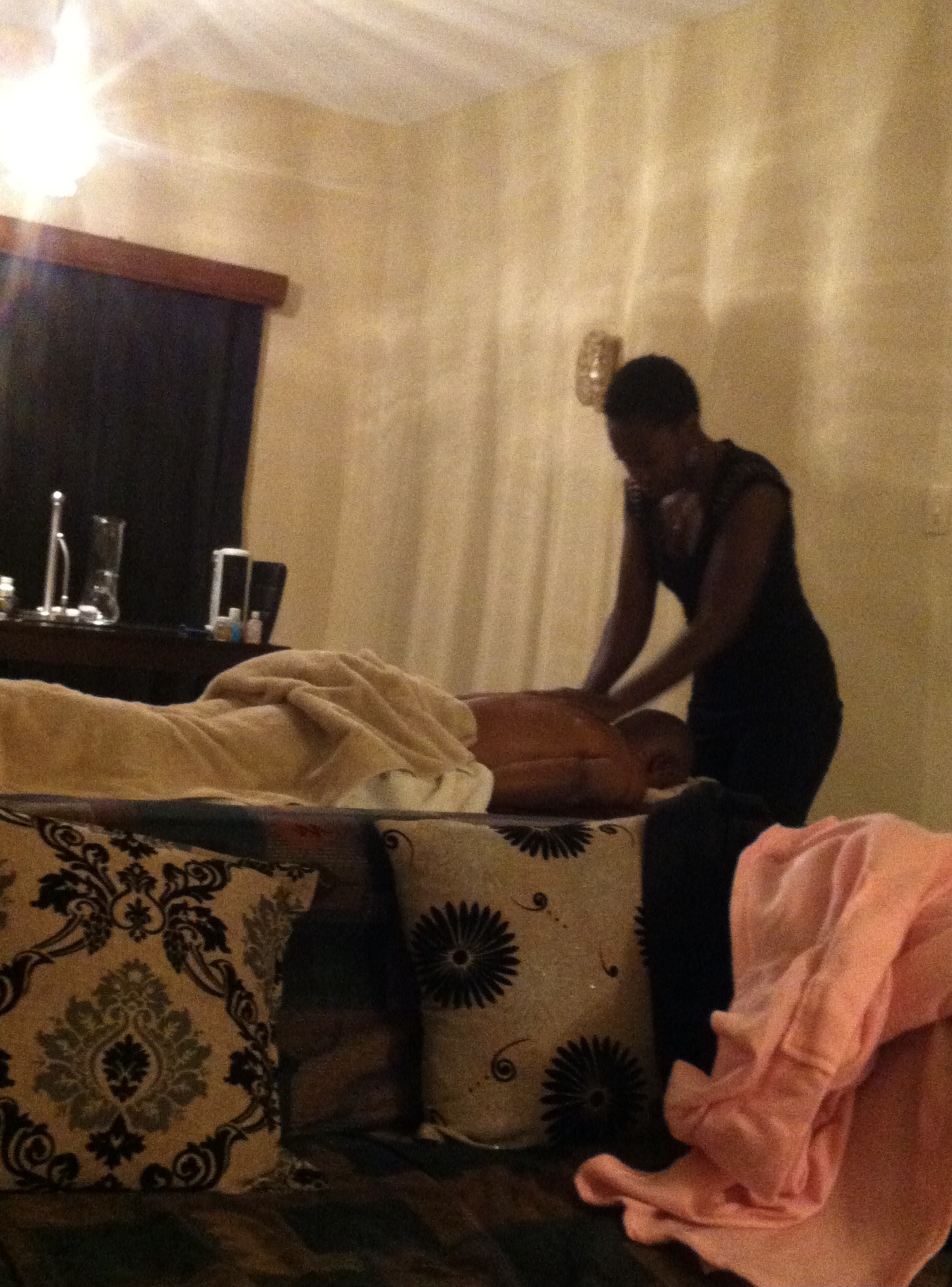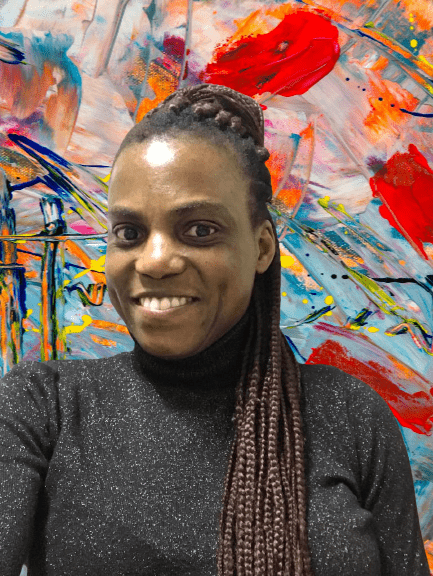 An Entrepreneur , B.A Foreign Languages ,PGD Health and Social care Management ,American Caregiver Association (Member) ACA Certified, Leadership and Management.