In as much as many of us may advocate for people to share their health/survivor stories (fertility, cancer, NCDs). This post is motivated to sensitize and encourage the adoption of helpful medical procedures. common is 21 century and we must learn to normalize some certain situations that are beyond human control.
The journey of pregnancy and birthing is a path of life and death, some are high risk, some are medium risk while some are smooth rides. Whichever way it's a state that leaves the expecting mum and everyone around her tensed, not knowing what to expect until the minute a cry of the baby is heard.
Sadly there still exist the cultural, societal stigmatization of pregnancy and birth.
Most women are posed with these questions which in many cases are very irrelevant and tend to be a yardstick for shame and ridicule.
Natural or IVF?
Normal or CS?
Epidural or Hebrew woman?
Episiotomy or no cut?
Breastfeeding or using Naan?
( is it exclusive? 🤔)
Resist the urge to be nosy and insensitive, Say your congratulations or skip.
Personally, I have experienced someone saying not to ever call yourself a real woman because you didn't go through the stress of giving birth through the vagina, it's even harder trying to educate them about CS even the educated ones 🤦🏽‍♀️
"I will give birth like Hebrew women. " A Hebrew woman is one who comes out of the labour room/theatre alive with her baby.
However, also remember that everyone has a right to when and whom they decide to share their medical history.
While we hope more people do, ( in order to encourage those in a similar situation for a solution) we must remember that they don't OWE us that information. We ought to respect their privacy. Issues like this ain't always black and white.
No one owes you their medical history, and if they share it's a privilege.
Also, people of influence, like religious leaders should desist from demonizing or shading medical interventions.it's totally a disservice that part of a miracle in form of medical interventions are not credited for when it suites us.
A simple "congratulations " are mother and child sound and well? Is more than enough for a new mother.
Unfortunately, too, many mothers learnt from culture and society that they are not a full mom just because they birth through a CS, surrogacy or IVF … and they are the ones to quickly jump in to tell how the delivery is not all "safe delivery" it was a CS!
Ask yourself, how am I contributing to the shame culture or stigmatization people face in these situations?
Let the stigma end with you. Be a safe space!♥️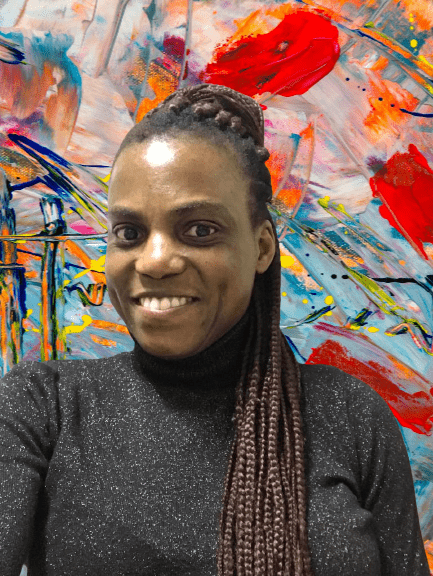 An Entrepreneur , B.A Foreign Languages ,PGD Health and Social care Management ,American Caregiver Association (Member) ACA Certified, Leadership and Management.