Youtube Success Nuggets
If you're wondering how to make money online for free then there are plenty of opportunities out there, although most require some type of commitment if you really want to be successful. Facebook, Instagram, Tiktok, Twitter, and Youtube are generating income for many who are riding the tide either as a hobby, side business, or main business. They say there's too much money to be made on the internet these days and the big question every one of us is asking is how? where do I start? I am not a Tech Savvy, I cant edit videos, I am camera shy are some of the concerns of many of us. How do people make real money with Youtube videos and social media? The most powerful lever to pull to achieve YouTube success is consistency, Make one video a week for a full year, and chances are, you'll get yourself monetized 💸 Unfortunately, the success curve looks like this, making the process very disheartening at first.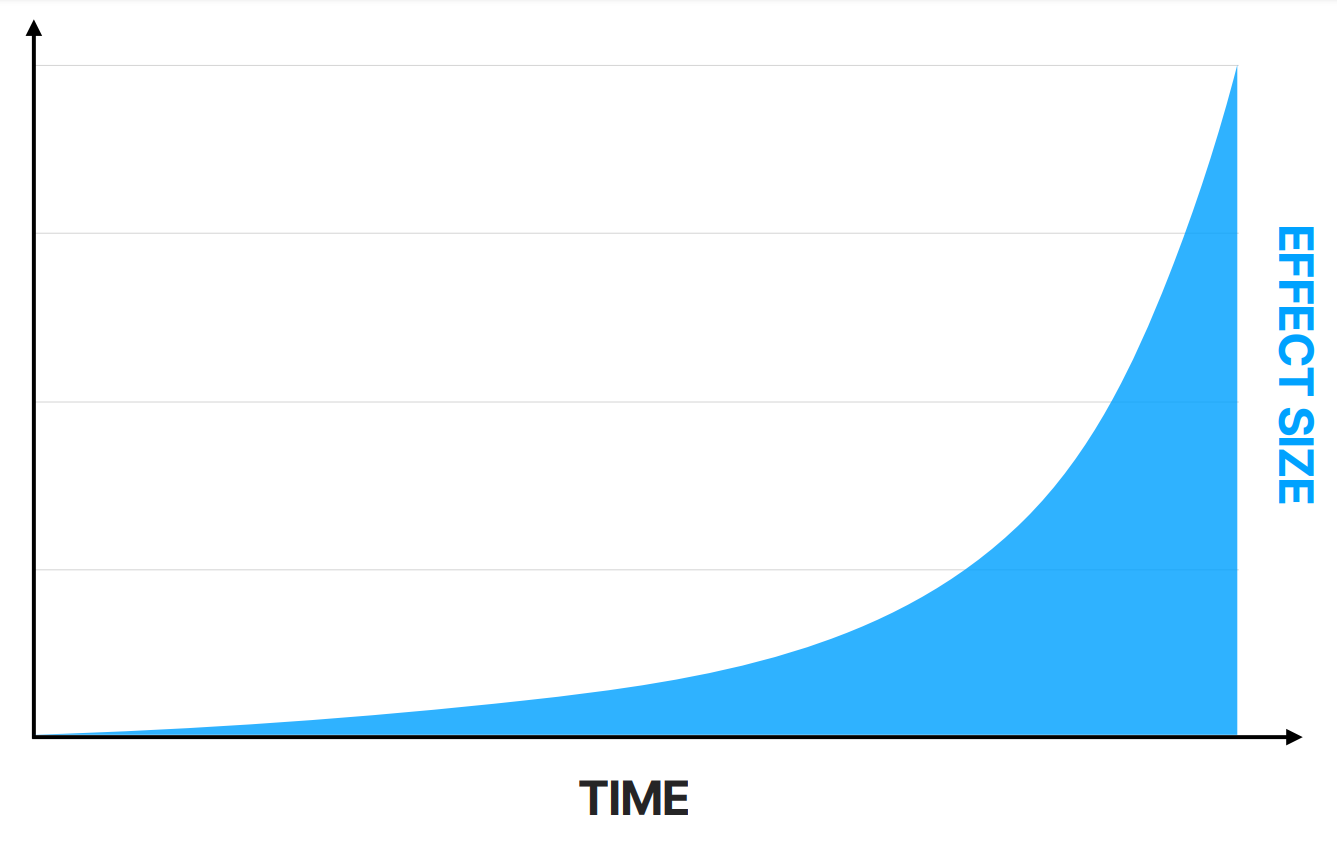 It takes 6 main skills to be a successful YouTuber:
– Writing ✏️
– Filming 🎥
– Editing 💻
– Storytelling 🎙️
– Branding 🏷️
– Public Speaking 🗣️
1% of the population thinks about creating, of those who think about creating, 1% actually create. Of those who actually create, 1% keep going so Make a commitment to yourself and be realistic that success is a continuous process not just once, condition your mind that:
⛔️You're not going to see success after 1 video
⛔️You probably still won't see success after 20 videos
✅You don't need to commit forever but do commit for a period of time
Don't worry if you don't have an audience almost everyone started out with nothing. Keep It Simple, Stupid 💋 The more simple you make your videos, the more likely you are to keep making them especially when you're just starting out. If you are camera shy; Speak into a mirror first before saying it in front of the camera.
It's not all about work 🙅‍♀️ this is one part that is very difficult to understand by laymen, especially for those who think that they are so good at what they do alas it should just go boom with automatic success.no doubt a good work is a must and every other thing follows for the push. Success is determined by 3 factors:
Luck + Work + Unfair Advantages; Everyone has unfair advantages. It could be in your skills, your location, your looks, an endorsement by a celebrity/influencer, Ads, etc The key is making sure you're leveraging your unfair advantages properly ✅ secondly, if you are to make money from the internet one must treat something as a business, not a hobby, you need to ask yourself: How can I give my customers the results they want systematically rather than personally?
Put another way: How can I create a business whose results are systems-dependent rather than people-dependent?
Main Methods To Monetize YouTube
📈 Adsense & CPMs
🔗 Affiliate Links
💰 Sponsors
🛒 Personal Products
It's optimal to have a combination of 2 or more of these methods, It's also super easy to get started with the Affiliate Links top. These are 3 main factors that affect ad revenue:
– Niche 📌
– Watch Time / Video Length 📏
– Geography 🌎
A finance channel will have a higher CPM than a cooking channel, Longer videos make more $$ an audience based in the US will yield more $$ than one based in Mexico. Here are a few ideas for personal products:
– 🎓 Courses
– 📚 Books / eBooks
– 🌐 Digital Downloads
– 💰 Patreon
– 💳 Memberships
– ❓ Consulting
– 🔨 Physical Products
Does Youtube Gear Matter? 🎥
In general, the higher the production value, the better But don't let the Gear hold you back. It's better to just get started without gear than to not film until you get the gear. A blurry background is very cinematic and adds depth 🖼️ To achieve it:
– Don't sit directly in front of a wall
– Add a "hair light" to distance yourself from the background
– Add props/posters in the background to get blurred
– Use a camera that can focus on just you. To avoid sound echo 🔊: Put pillows in the corners of the room and blankets on the floor.
The general YouTube journey looks like this:- Make 1 video, Make 1 video per week, Make 1 GOOD video per week, Accelerated growth. Don't obsess over making 1 GOOD video per week if you're still struggling to make your first video.
Youtube Levers Of Production Value
– Audio 🎙️
– Video 🎥
– Lighting 💡
– Editing 🎬
Audio is more important than video, Most people will sit through a crappy visual if the audio is great. People will NOT sit through a visually beautiful video if the audio is crap
🚫🎥 + ✅🎙️ = ✅
✅🎥 + 🚫🎙️ = 🚫 Upgrading lighting is cheaper than upgrading your camera, With the assistance of proper lighting, you can achieve gorgeous visuals even with a smartphone camera. Recommended ✅ is the most important view source for millions of views on Youtube. Fame jacking is an effective way to get more views too. Instead of:
The BEST Jump Rope Workout 🚫
Try:
How to Get a Body Like Brad Pitt ✅
Titles & thumbnails should be planned before even filming content, the big difference between Pro and Amateur YouTubers is the amount of time spent on topic, title, and thumbnail. Common thumbnail mistakes:
⛔️ Repeats the title
⛔️ Doesn't grab attention
⛔️ Doesn't match the title
⛔️ Doesn't create mystery or tell a story
Thumbnail tips:
– 5 words max (none is okay, too)
– Use a drop shadow & stroke for text
– Gradients add polish
– Create a consistent vibe
– Emotion is good if it fits the vibe
Three effective title structures:
– How to ____ Without ____
– How to Turn ____ Into _____
– _____ Common Phrases That ______
Five rules for titles:
– Sell the result ✅
– Create intrigue ❓
– Don't describe 🗣️
– Optimize for humans 👫
– A/B test everything 💯
YouTube's goal is to bring the right video in front of the right person in order to increase time spent on the platform, Niching down as a creator helps YouTube's algorithm achieve this goal. The riches are in the niches 💰 Use these two approaches to determining your niche:
Architect 📐 – Know what your niche is from the very beginning & create videos that fit that niche. Archeologist ⛏️- Keep creating different videos over time to see what works and what doesn't. Three questions you need to answer about your niche:
– Who am I and what do I want?
– Who's my audience and what do they want?
– What value am I giving to my audience?
Questions to ask yourself about your audience:
– Who are they? – What do they want? – Why can't they get what they want? – What are the stakes if they don't get what they want? – What do they fear? – What are their top frustrations? – What do they believe about the world? Your brain is for having ideas, not holding them When inspiration strikes, jot down your ideas in 5 minutes or they'll be lost forever 💡🖊️ Consume content intentionally, Set aside time to consume content on Twitter, blogs, podcasts, etc. with the intent of finding inspiration for the content of your own. Look for headlines and hooks that you may be able to turn into your own content, Jot them down.
Don't worry about not being original, Nothing is original 🙅‍♀️ people copying from you bla bla bla there's no such thing, just be creative.
If people call something "original", 9 out of 10 times they just don't know the reference "Everything that needs to be said has already been said. But, since no one was listening, everything must be said again".
Youtube Viewers Engaged Framework
Hook 🎣
Intro 👋
Value 🤑
End Screen 🎬
Sales Pitch 👉
Suggestions for your hook:
Ask a question ❓ – Share a fact ✅ – Offer a transformation "from this to that" ✨ – Provide a tip 👉 – Show enticing B-roll 🖼️ – Preview a clip from later in the video 🎥. For your first draft, think FBR (Fast Bad wrong) Perfectionism is slow, Separate "drafting" mode from "editing" mode.
For effective videos: – Listicle (8 habits that made me a millionaire) – Triplet (Break into 3 main points, break each point into 3 sub-points) – Quartet (Why What, How, What If) – Story (Hero's journey)
Repurposing content is key, Think of content like a reversed pyramid, One piece of "pillar content" (a full video) can be turned into:
– Twitter threads
– Instagram reels
– YouTube shorts
– TikTok
– Blog posts
– Newsletter segments
The YouTube process looks like this: – Ideate 💡 – Write 🗒️ – Film 🎥 – Edit ✏️ – Publish ✅ – Repurpose ♻️ – Analyze 📊
Determine which activities you don't enjoy doing, but which take you a while, and outsource them. Hire an editor, Folks often spend way too much time before hiring an editor. Learn how to edit videos enough to be able to tell an editor what you want, After that, outsource ✅ don't assume you can always be perfect in every aspect, recognize when to outsource.
Expand Your Empire
Creator Stack:
– YouTube
– Website
– Newsletter
– Instagram
– Podcast
– Twitter
– Courses
– TikTok
– LinkedIn
– Facebook
– Book/eBook
The sky they say is big enough for each one of us, don't limit yourself by saying "I can't do this, I am not a social media person, I don't want them to say I am copying him/her, I have no knowledge, and some bogus believes about the internet. Many times it takes just some questions, ask questions from the right people and be on your way to trying and succeeding. I tried once with a Youtube video a few years back, didn't continue, and today the views are over 1k, I am taking my own lessons as am blogging, time to jump in and dig my own gold mine!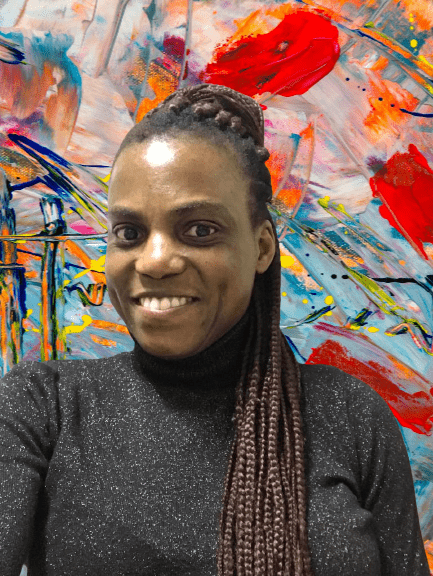 An Entrepreneur , B.A Foreign Languages ,PGD Health and Social care Management ,American Caregiver Association (Member) ACA Certified, Leadership and Management.